Introduction



"In a sense looking for art on the Web is art on the Web, much like the gesture of a painter searching a canvas for a vision"


- Ben Davis, The Getty Information Institute



Vygotsky's theory of psychological tools postulates that tools are used by humans to learn, develop and master themselves. Language systems, writing, diagrams, maps, mnemonic techniques, art, schemas, counting systems, teaching styles, maps and conventional signs are all examples of recognized psychological tools (Wertsch, 1991; Chandler, 2001). "What is most important to learn from others are those "psychological tools" that human societies have invented to allow individuals to deal effectively with each other and the world. (Phillips and Soltis, 1998, p. 59) Tools transform thought, involve different cognitive skills, and can even influence the history of a culture.

"These cultural or psychological tools themselves are central to human thought and development; they are the means through which children internalize cultural knowledge and exercise their own mentation. Because these tools are central to thinking and are social in origin, they are necessarily part of culturally-rooted cognitive development" (Smagorinsky, p.1). Psychological tools link mind to other minds, and help the mind to find value and meaning within both cultural and learning contexts. Higher mental functioning such as memory, perception and attention are products of mediated activity.

Psychological tools such as art, or specifically, cyberart serve as mediators for this mental activity. Cyberart has been defined as any art created using a computer though some would stretch this to include any art that is displayed via a computer. My definition will include the two of these combined - I wish to look at any art that is visible by viewing a web browser, but particularly art that is digitally rendered.

I wish to focus my project in a visual graphical way on the use of cyberart mediums as psychological tools for gaining experience and for learning. Since art is both perceptual and psychological, my expression of this tenet will be both expressive and analytical. I propose to create a web-based visual montage of cyberart and its meaning as a psychological tool.

I will use diverse methods to express the characteristics of cyber art and what meaning it might have to a viewer and/or creator in shaping psychological context and meaning within the web environment. I will apply graphic design and text to express my finished project. The finished project will be a dynamic presentation of the merged concepts of art -cyberart - psychological meaning - creative expression- archetypes - learning exhibited in cyberart and so on.

This project will allow me to further develop my understanding of the role art plays in the web environment and hopefully transpose this understanding to my future work with the role of aesthetics and visual display in helping nurses develop competency in nursing informatics theory and practice. I will explore the role of the art creator as well as the appreciative audience/witness of cyberart.
I will look for recurrent themes and common archetypes and look to see if any appear to be given a place of privilege or marginality. I will look at art from a number of different time periods and cultures and examine which predominate and which are shadowed. I feel this exploration will help me to tie together several of the concepts within this course in a critical way plus explore the place of art in post secondary education web environments.
---
References

Chandler, S. (2001). Living and learning ideas II. http://www.msu.edu/~dwong/CEP900/LL2/SherriLL2.htm

Phillips, D. and Soltis, P. (1998). Perspectives on Learning. New York, N.Y.: Teachers College Press.

Smagorinsky, P. (n.d) The social construction of data: Methodological problems of investigating learning in the zone of proximal development. http://psych.hanover.edu/vygotsky/smagor.html

Wertsch, J. V. (1991). Voices of the mind: A sociocultural approach to mediated action. Cambridge, MA: Harvard University Press.






nursing-informatics.com - an initiative by:
June Kaminski, MSN PhD(c) © 2000 - 2021
Hygeia Design




EXPLORE FURTHER



Art Zoo




US Dept of Art and Culture




Artlex Art Dictionary




Art Daily The First Art Newspaper on the Net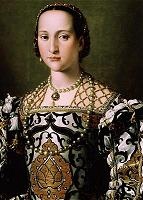 Artcyclopedia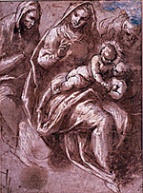 What is Art?
What is an Artist?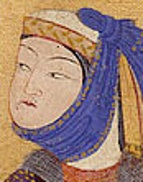 Metropolitan Museum's Timeline of Art History




Learning in a Visual Age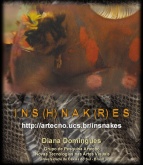 Art Canada Institute